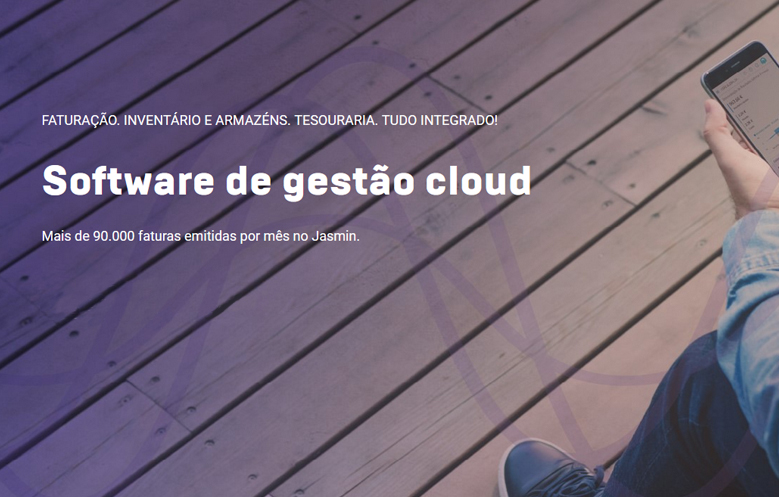 JASMIM
Simple and intuitive invoicing software. Operation on a Cloud platform.
Management of purchases and orders to suppliers.
Simple invoicing and in compliance to tax obligations.
Control of stock input and output.
Results and profit margin forecasting.
Dashboards with statistical analysis of purchases, sales, pending orders or current accounts.
Integration with Facebook Store to create new markets.
Multi-user, multi-company, multi-currency, multi-language.
Support provided by Inforlandia and / or Primavera.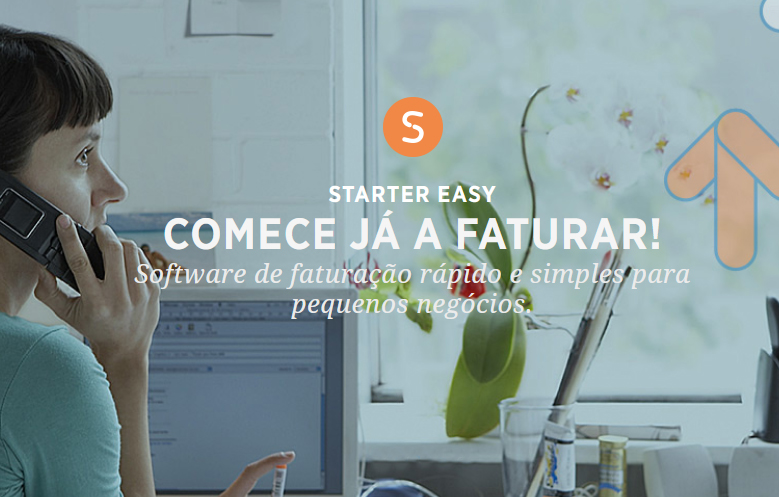 STARTER
Accelerate business operations and boost sales results. With the PRIMAVERA Starter solution, speed up all commercial activity, from the entry of items into the warehouse, from the management of Cash, control of Current Accounts, Inventory, to the analysis of results.
Give your business the boost it needs. Discover the management software that will accelerate your business.
Easy control of pricing rules
Simplicity of cash management and salesforce
Agility and thoroughness in management and current accounts
Or simplify supplier order management. Streamline sales operations. Control, in a simple way, the Current Accounts of suppliers and customers with PRIMAVERA Starter Plus.
Moreover, get greater financial control of the business. This solution streamlines payments and receipts, promoting financial balance.
And, so you know exactly how the business is doing, you can easily access multiple analysis maps that help you make the best decisions.
You are also sure to always comply with legal and tax obligations, even if your activity takes place in different markets.

PROFESSIONAL
Businesses with a future are not built with solutions from the past. With the right technology, your business has a lot of room to grow. You just need to add your know-how to a smart ERP that helps take your business further.
Never before has a central management system played such an active role in creating value. Now you can increase productivity and keep up with market demands, through its hybrid management software, which promotes the integration between Cloud solutions and installed solutions.
The PRIMAVERA Professional solution is the engine of SMBs that demand success as an end result. Innovative technology that integrates Cloud and On-premises environments, simplifying access to information. Operations are faster. More accurate data. And more productive teams.
Accelerate into the era of smart business with ERP PRIMAVERA Professional:
Access mechanisms that simplify the implementation of GDPR
Follow legal and tax developments without worries
Easily integrate the ERP with multiple applications and platforms
Get central and cohesive business management
Access an APP that gives you access to information anywhere
Take advantage of artificial intelligence that assists in conducting business
Benefit from a business assistant which makes everything faster

PSSST
Provide your customers an innovative consumer experience.
Have certified billing software for catering. Don't take any risks.
Discover the POS (point of sale) that will boost your activity. Pssst! is a store front solution that boosts service quality.
Ensure your customers excellent service with this solution:
Modern, agile and intuitive POS
Billing software certified by the tax authority
Fast and efficient order and table management
Simple control of stocks
Simple price management
Thorough cash management
Speed in customer loyalty
Immediate access to business management support information

TLIM
Proximity, personalized service and trust are milestones that distinguish small retail trade.
The Tlim solution is everything you need to be able to focus on excellent service.
Captivate your customers through quality of service. That is what they look for in small businesses!
Contribute to the dynamics of the retail sector. The point of sale management software, Tlim, can help:
Intuitive product management
Easy-to-manage promotional campaigns
Simple cash operations
Control of customers' and suppliers' accounts
Reduced investment